Cirrus Wireless Thermometer System
The WGTC Cirrus Wireless Thermometer System is an easy way to monitor any HVAC system remotely. Connect up to 60 thermometers to the Cirrus gateway and view your temperature readings from anywhere in the world using an app on your phone.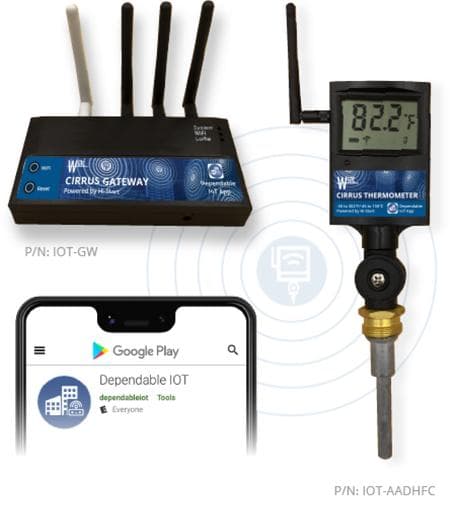 Each thermometer sends a temperature reading to the gateway once per minute via LoRa which is like long-range Bluetooth and the gateway sends the data to the Cloud (hosted by Amazon Web Services) via WiFi.
Our app, Dependable IOT, is available in the Google Play Store. It can be downloaded on Android phones at no charge. With this app, you will be able to see the temperature readings of your thermometers from anywhere in the world. You can also set high and low alarm set points from the app, so a notification will be sent to the home screen of your phone if the temperature gets out of the expected operating range.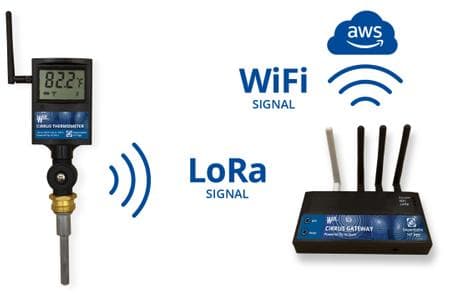 Our Cirrus system is a relatively inexpensive way for locations such as these to remotely monitor the performance of their HVAC systems.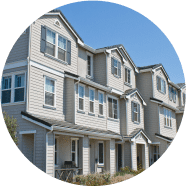 Property Management Company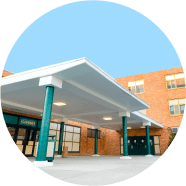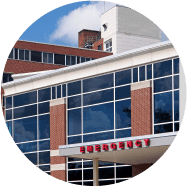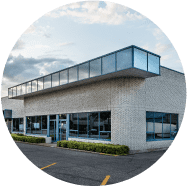 Thermometer Specifications
Case: High impact, fire resistant ABS
Stem: 3.5" or 6" (Zinc)
Connection: 1-1/4"-18 UNEF brass swivel nut
Sensor: Glass passivated thermistor
Range: -50/302F and -40/150C
Display: LCD screen
Update time: 6 times per minute
Accuracy: Greater value of 1⁰F or 1% of reading
Resolution: 0.1⁰F
Ambient temperature: -30⁰F to 140⁰F
Maximum humidity: 100%
Battery: Lithium (non-rechargeable) 26500H
Battery life: 1 year
Data in: LoRa signal
Data out: WiFi signal
Maximum Instruments Paired: 60
Power input: DC5V-2A